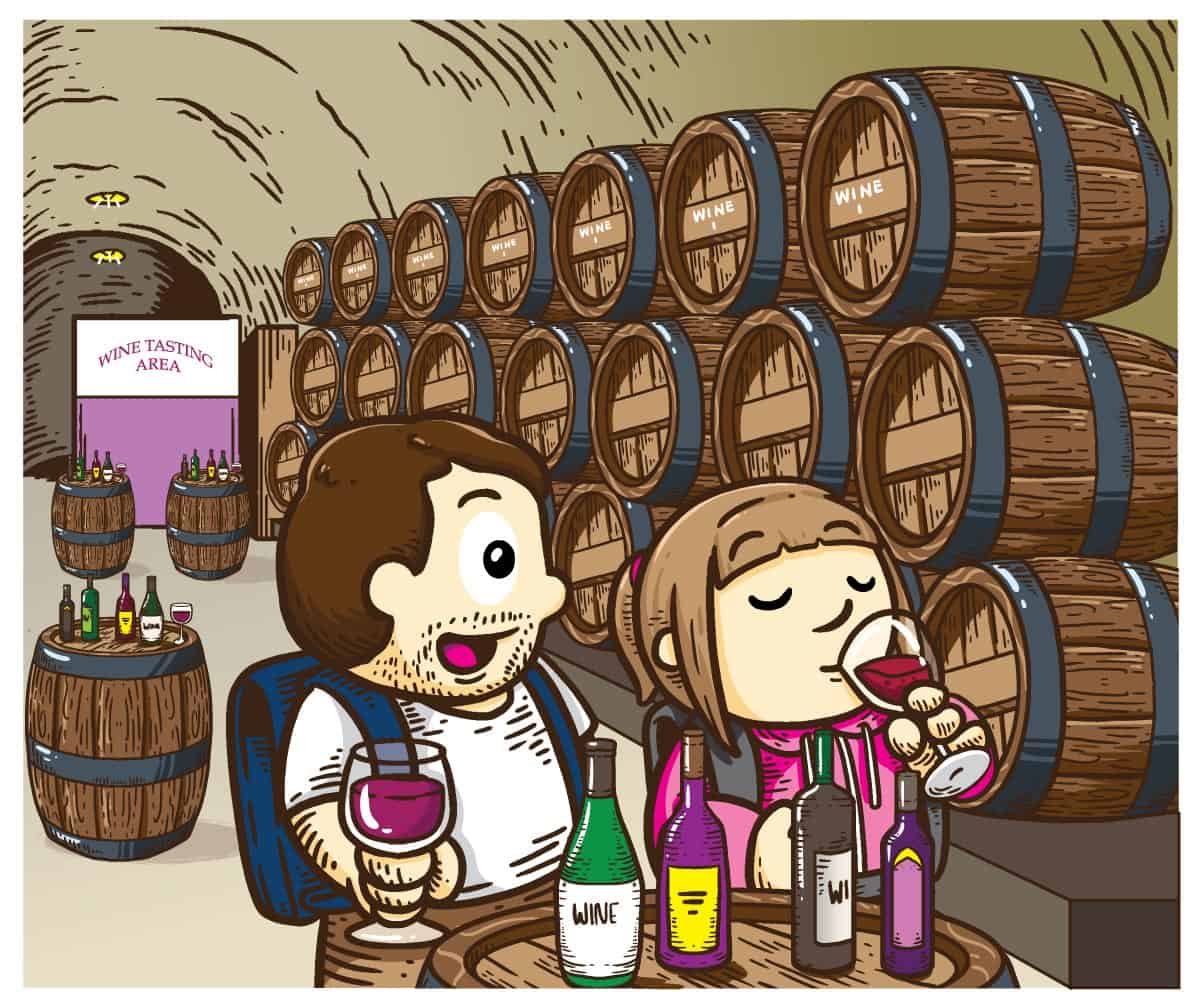 A Night in Wanaka
So, here we were: Wanaka. We arrived relatively late in the evening in Wanaka due to that massive (still beautiful) drive down the West Coast of the South Island of New Zealand. It was a beautiful nice evening. The sun was shining and it was still quite hot when we arrived.
After so much driving and hiking that day we were starving. So quick shower, tent set up and then time to get ready for dinner. Luckily we had already bought food that morning from the Deli at the local supermarket. By the way, Delis at the New World (one of the big supermarket chains here in NZ) became one of our favourite food sources for the last couple of weeks. They have a really nice selection of fresh, healthy salads and all sorts of vegetables which is perfect when you end up with very limited cooking opportunities on a campground and don't want to have Ravioli from the can all the time 😉
Since we only had one night in Wanaka, we decided to go for a little walk to explore the lake and the city centre after dinner and rewarded ourselves with some ice cream – yummie and soooo much needed after that long day 🙂
The city centre of Wanka is very close to the lake. It is really not a big city, but there are tons of activities on/in the water you can do and the view is just amazing.
Wanaka to Queenstown
Next morning I slept quite long while Chris recorded the loudest birds twittering we have ever heard on a campground in the morning. And theses guys start early, WOW (never been so grateful for the invention of earplugs!).
So after breakfast we decided to head off to Queenstown. The drive to Queenstown leads through a very flat landscape which we actually appreciated after all these serpentines the day before. There isn't really a lot to do along the way until you arrive in Central Otago. Or at least that's the impression we got.
Stopover in Central Otago for Wine Tasting
As we knew that Central Otago is a popular wine region we decided to make a stop for lunch at one of several cellar doors in Cromwell. Central Otago is especially well-known for its Pinot Noir – unfortunately that day we hit more than 30°C outside temperature and the sun was scorching hot over lunch time. So way too hot for red wine.
So we skipped the tasting at the first cellar door and just had lunch at Wild Earth. While having lunch I googled a few other cellar doors which had more white wine on offer and found the Wooing Tree. So we stopped for a quick wine tasting there and then finished our short drive to Queenstown.
Both of us are not really experienced when it comes to New Zealand wine. Throughout the last weeks we asked a few locals and started to scan supermarkets to find a few affordable, yet good wines and were quite surprised to see that Central Otago wines tend to be on average far more expensive then the rest of the country's wine.
By now we've also come to realize that Central Otago not only has some of the best Pinot Noir but unfortunately also some of the most rare boutique wineries. The weather conditions are just perfect for Pinot Noir in Central Otago. Freezing winters and super hot summers – the latter we can definitely confirm. So Pinot Noir is a big thing down here, which is interesting because it's known to be a particularly fickle grape variety.
Queenstown
The next 3 nights we stayed in Queenstown. Queenstown is the place to be if you are an adrenaline junkie and keen on outdoor activities like jetboating, rafting, kayaking, bungee jumping, skydiving – you name it.
Well, personally I am not really into these extremer activities and 3 weeks of travel also did not make me change my mind on bungee jumping. Chris has also done most of these things before ;P (except skydiving) and they tend to be quite expensive. So, we skipped this part and rather spent a relaxed day and another half day hiking up the Tiki Trail to the top of the Queenstown Hill.
Or at least what we thought was the Tiki Trail. It was supposed to be a nice trail up the hill, 1,5 hour each way, quite steep walk up. You can also take the gondola to get up there but why if you can also walk it? 🙂
When you look at the map, you may wonder why we took another way up than down. Let me explain: Usually we do our research before a hike and know where it starts. Well, in this case we didn't. It just seemed a very easy, obvious trail and when we were searching for it, Google Maps pointed us immediately to a 'trail' which looked like the start of the Tiki Trail.
Unfortunately Google pointed us to a way which you can use to drive up with your car to start the Tiki Trail at the top of the hill. So we spent 45 minutes walking up a not very nice path (actually, it was pretty ugly and VERY steep). I think half-way through we realized that this was not the path we were supposed to take, but returning was not an option. So we finished the ugly way up and were glad that we found an alternative, the REAL Tiki Trail back down.
It is actually quite nice on top of that hill and the way down was really beautiful. So it is definitely a good half day trip which we can recommend to everybody.
360° Photosphere of the Summit
How to Get to Milford Sound?
Besides a little day hike we spent some time figuring out how to get to Milford Sound. Since we did not do any research upfront, we had no clue what is possible and what not. What we did know was that Queenstown is the last reasonably big city before Milford Sound (other than Te Anau). So we were actually quite surprised to find out that it is still a 4.5-hour drive from Queenstown to Milford Sound.
About half-way to Milford Sound there is Te Anau, a little town with at least a supermarket but if you don't want to stay there, it is going to be a loooong day trip. The majority of the tourists do the 12-hour bus tour including one of the typical boat cruises through Fiordland which you can do there.
Actually the boat cruise is THE thing you do there. So we spent some time trying to figure out if we would like to spend 12 hours in a bus which departs at 6:45 am or not. Since we have the rental car and everybody told us that the drive is actually not that bad (IF you get in front of all the tourist buses), we took our chances and got up VERY EARLY.
But more on this one in the next post…