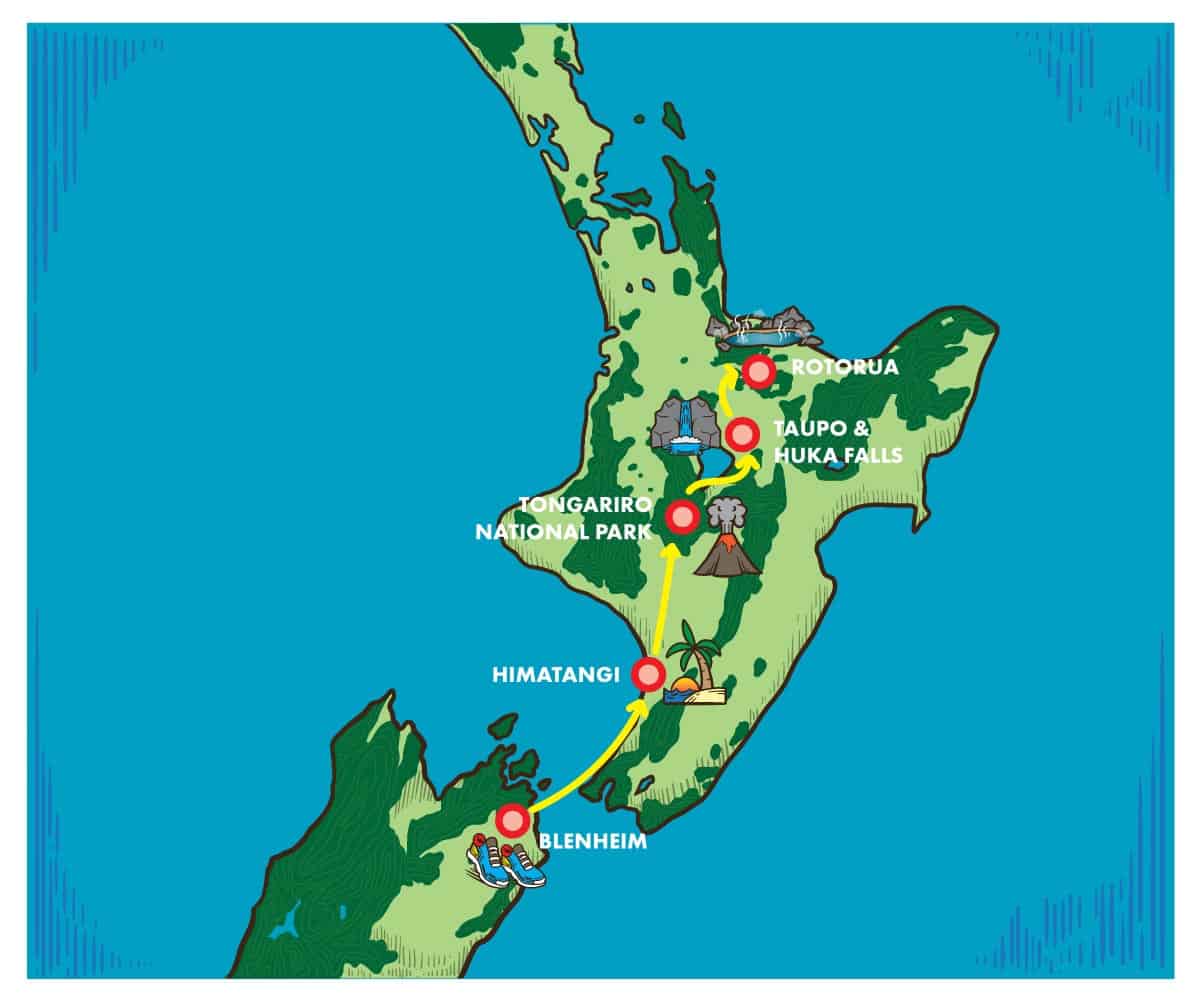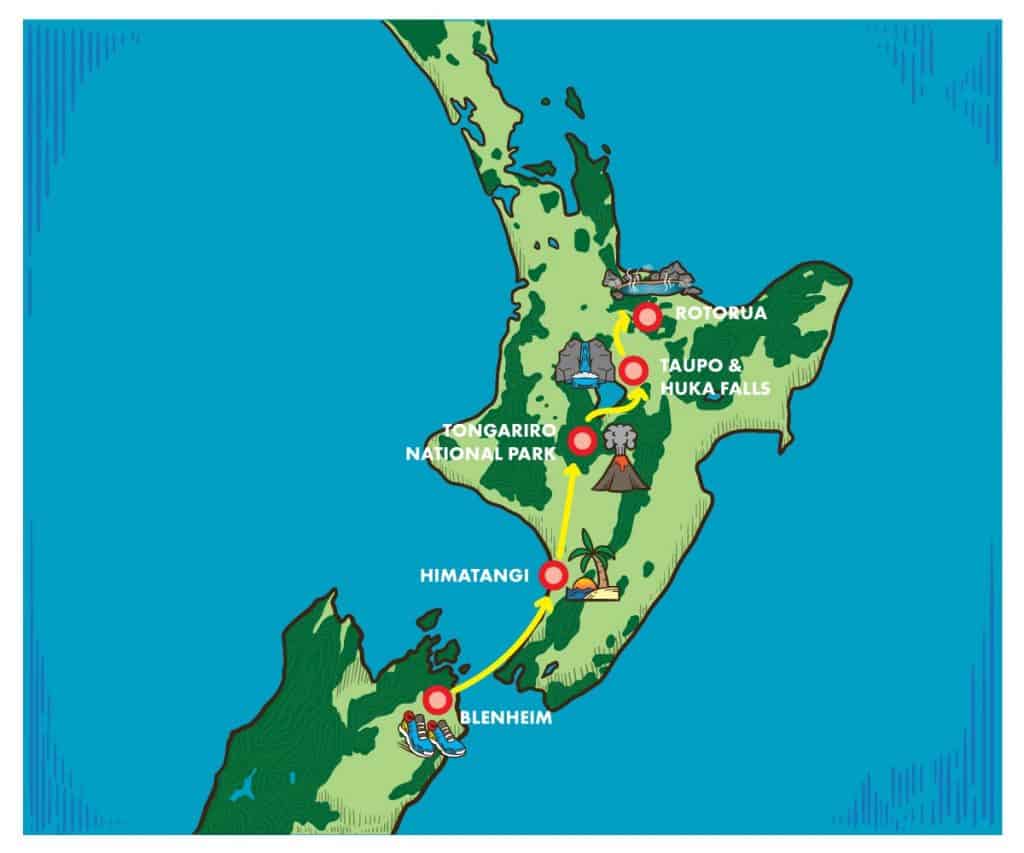 We've arrived on the North Island and I think I speak for both of us when I say we were hit by a little bit of "travel fatigue" this week. I'm not sure if the term really exists or at least the meaning of it for us does probably not exist in English but I think it describes the current vibe quite well – wonder why?
Constantly moving
4 weeks on the road and changing accommodation on average every 1.5 nights (at a lot of places we stayed only one night, at very few places we stayed 3 nights or more) we tend to reach a point where we need a proper break. So much planning on short notice, so much booking, so much research…
North Island Is Different From What We Expected (So Far)
After all the diversity of landscapes and nature on the South Island we were ready for a bit more city, a bit more civilisation, a bit more infrastructure. Given the fact that 80% of NZ's population lives on the North Island it seemed to be a fair assumption that there will be more cities and more infrastructure. We were actually looking forward to this. However, we had to realise over the last week that what we expected is different from what we're seeing at the moment. I am not saying that we don't like the North Island, It is just different from what we expected – a few things…
The South Island Has a Relatively Clear Itinerary – The North Island Doesn't
On the South Island you need to make a couple of bigger decisions if you want to go east or west but once you hit the road there is a natural flow and only a few other occasions where decisions need to be made. The north is very different. Things are more concentrated but you need to make constantly decisions on where you want to go and what you feel like and so far none of these have felt like very obvious super highlights as you find them on the South Island, like Milford Sound, Wanaka, Mount Cook (just to mention only a few).
Expensive Accommodation
The north is also more touristy (not everyone makes it far south due to limited time), hence accommodation is more expensive. Especially on a long weekend with a national holiday – in this case Waitangi Day. We made a few not so good accommodation choices (under the current circumstances with limited availability probably still the best ones we could make):
an uncomfortable campsite with a stinky mud pool next to us (Rorotua)
a super chaotic surfer (party) hostel for which we tend to feel too old by now (Mount Maunganui) ;P
and a very nice and calm hostel, but with a horrible Wifi connection. You couldn't even load Gmail. (Tauranga)
All relatively expensive with 20-25€ per night per person and all not really what we were hoping for or what the reviews suggested. Clearly people have very different ideas on what should be considered good or bad.
But hey, it is all in our own hands, right? And so we made a conscious decision to skip a few things on the North Island and select only a very limited number of highlights (The Hobbiton Movie Set and Blackwater Rafting in the Glowworm Caves of Waitomo – more on those next week) and then move on to Auckland and find a nice place (hopefully private room) to stay for 7-8 days. Sounds boring? Well, yeah, maybe…but it is exactly what we need right now.
Besides All This, Wonder What Happened This Week?
Rotorua
We have seen 'stinky' Rotorua (no offense! :)). Rotorua is actually a city full of volcanic activity where you will find hot pools, mud pools, sulphur basins etc. Actually you can walk trough the city and you will see steam coming out of little holes in the ground everywhere, including the sewers. It is interesting to see and it does feel a bit as if you were sent back in time. And yes, it does smell. It is not as bad as it may sound, but it is constantly there, especially when your campsite is close to one of these mud holes ;P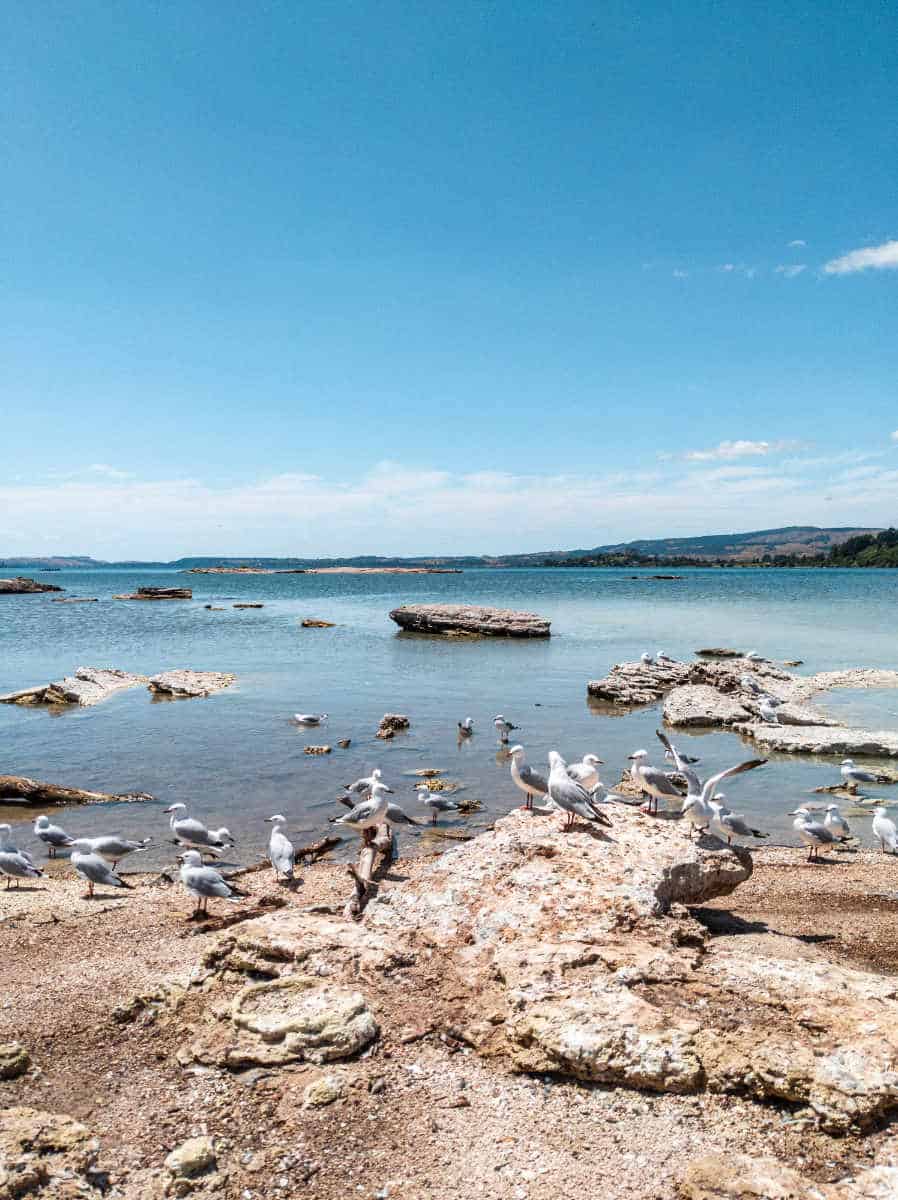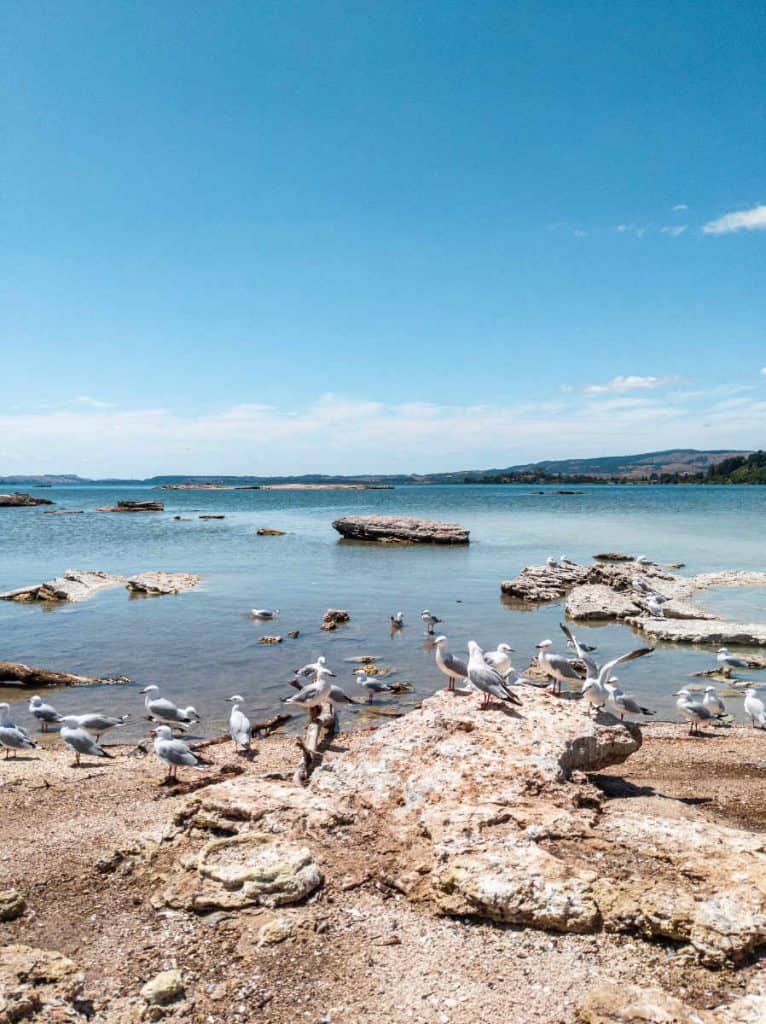 Parkrun in Tauranga
I did another parkrun in Tauranga – yay! Haha, I know my parkrun ratio is quite amazing, isn't it? I was really lucky so far. We ended up in a city with a parkrun almost every Saturday so far.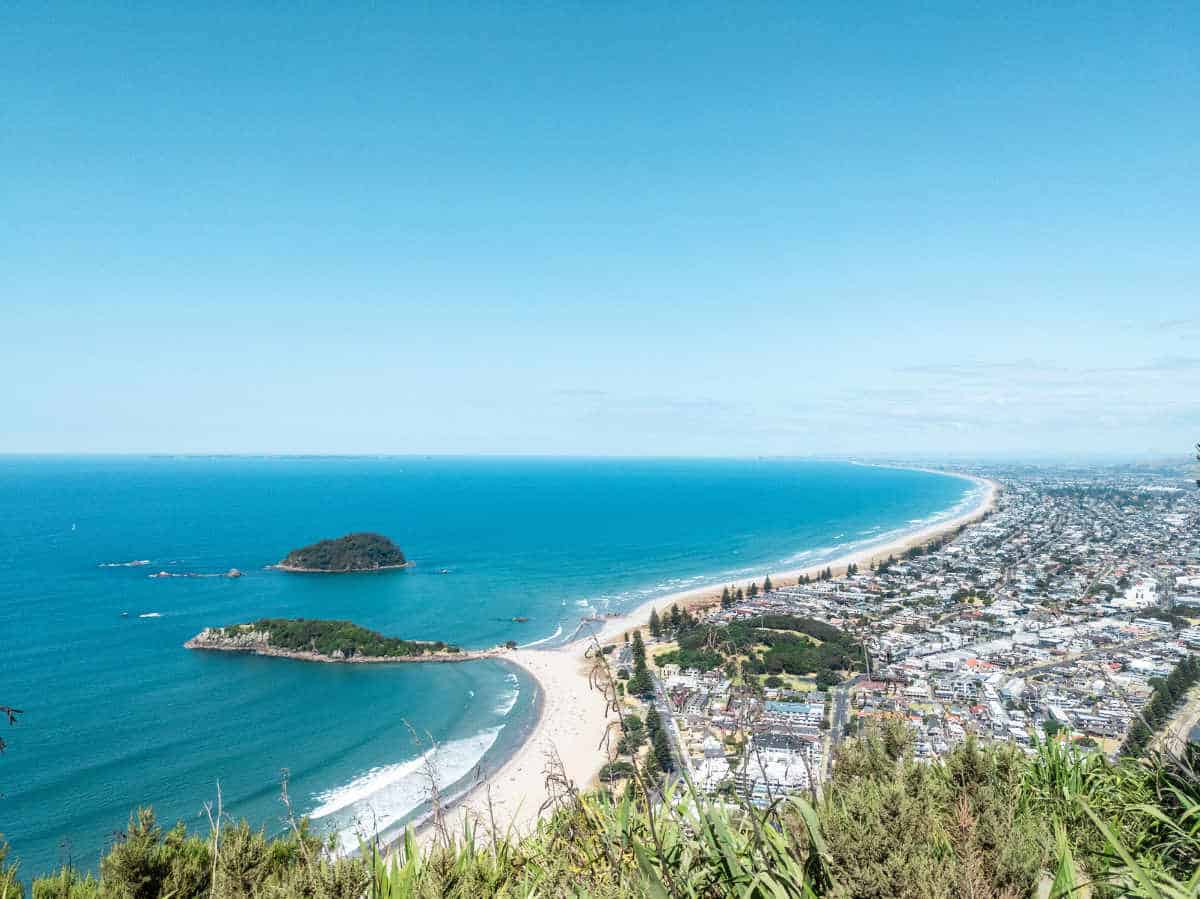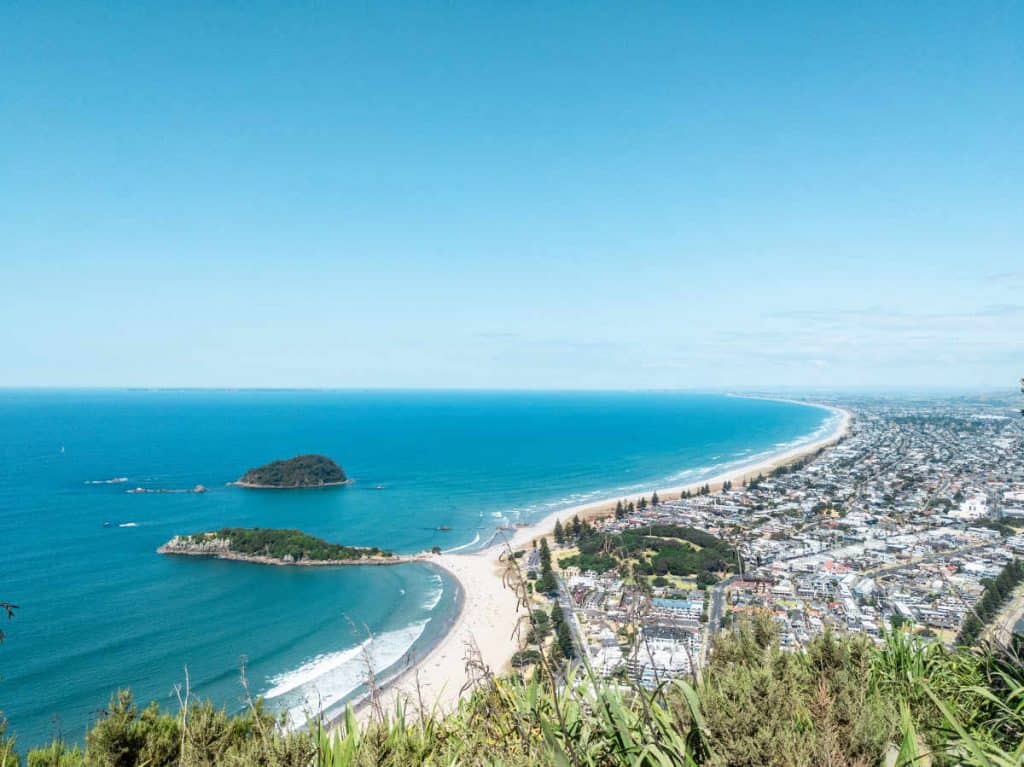 Tongariro Alpine Crossing
We survived the Tongariro Alpine Crossing (dedicated blog post). This was definitely the highlight of the week. It was amazing and I would definitely recommend it to everybody who enjoys challenging day hikes!